Bengaluru Live - March 15, 2019
Hello Bengaluru, follow what's happening in the city - where to go, what to do and all that matters - on deccanherald.com, throughout the day.
South Bengaluru hit by white-topping spree
Major roads in South Bengaluru are witnessing massive traffic jams with the Bruhat Bengaluru Mahanagara Palike white-topping key stretches of roads without providing alternative routes.

Read more
Basava Dharma Peetha head Mathe Mahadevi passes away
Mathe Mahadevi (74), the first female jagadguru of the Lingayat community passed away on Thursday at the city's Manipal Hospital due to a cardiac arrest.

Read more
Activists want 'anti-people project' to be withdrawn
How can Rs 33,000 crore be spent on an elevated corridor project when, with a fraction of that money, the city's public transport can be boosted with a few thousand buses? Beyond eco concerns, this question rang through a Thursday meet to announce a weekend protest against the controversial project.

Read more
Customs officials at KIA seize gold worth Rs 62L
Customs officials at the Kempegowda International Airport (KIA) arrested three people, including a couple, in two separate cases and seized 1.873 kg of gold worth Rs 62 lakh on March 12 and 13.

Read more
Girl accuses cop of 'sexual assault'
The city police arrested threeindividuals, including a police constable from Vijayapura,for 'sexually assaulting' a 21-year-old college student at a lodge in Cottonpet.

Read more
SUV used in gangster's murder found
The police on Wednesday found the Scorpio used in the murder of gangster Lakshmana on March 7. The vehicle was found in Honniganahalli in Sathanur, Kanakapura taluk.
Traffic at 9:50 - Significant slowdowns across the city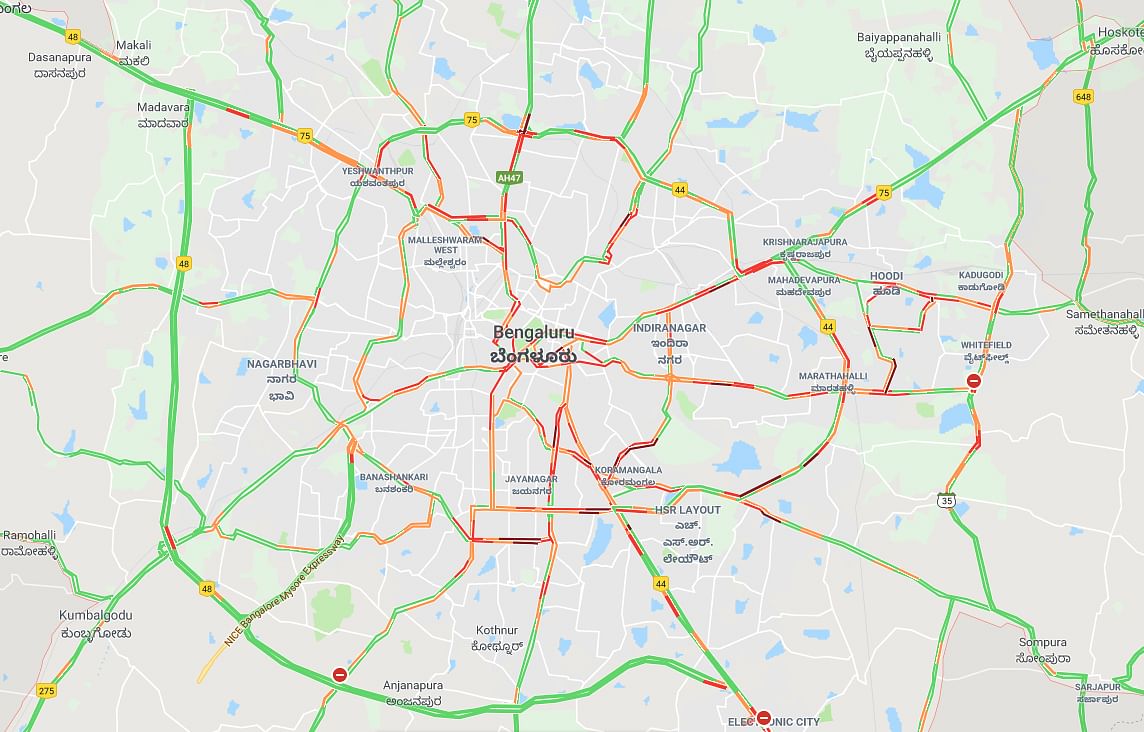 Real-estate man cheats students with fake lease papers
The Marathahalli police on Tuesday arrested a 47-year-old real-estate agent who cheated nearly eight people with fake lease documents of a property.

Read more
Weather at 10: 28 degrees with an expected peak of 33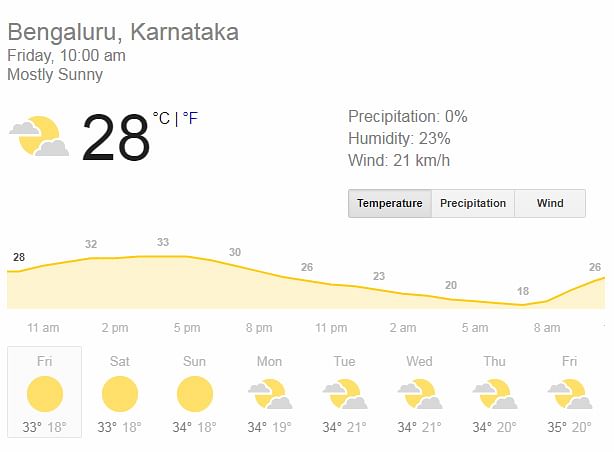 Chaat shop owner, associates assault cops; arrested
The city police on Thursday arrested the owner of afast-food joint and three of his associates for assaulting two beat constables.

Read more
(Published 15 March 2019, 03:36 IST)