Parliament Highlights: 12 MPs suspended for remainder of Winter Session; Parliament adjourns for the day
Lok Sabha and Rajya Sabha passed the Bill to repeal the controversial farm laws amid Congress demands for a discussion. BJP's rival parties are now demanding a law on minimum support price (MSP). 12 MPs were suspended from the remainder of the Winter Session for unruly behaviour in the last Session.
Repealing of farm laws without discussion shows government 'terrified': Rahul
Congress leader Rahul Gandhi on Monday said that the repealing of the three farm laws without debate shows that the government is "terrified" of having a discussion and knows that it has done something wrong.
In Lok Sabha, BJP members greet PM with 'Bharat Mata Ki Jai'; Opposition shouts 'Jai Kisan'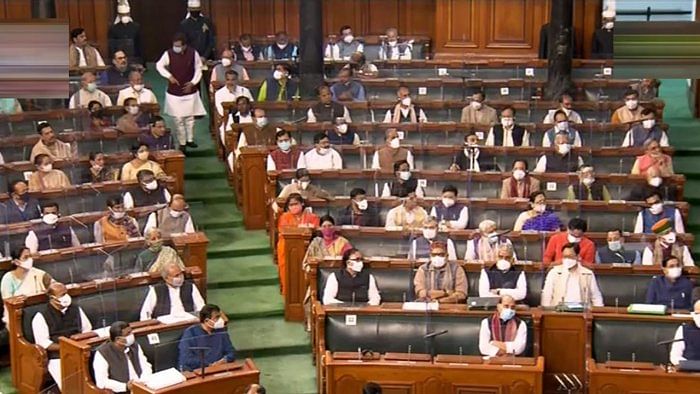 Prime Minister Narendra Modi was on Monday greeted by members of the BJP with thumping of desks and 'Bharat Mata Ki Jai' slogan as he entered the Lok Sabha chamber on the first day of the Winter Session of Parliament.
Govt has repealed the farm laws in fear of political loss ahead of Assembly elections. A large group in the country is saying that CAA is a violation of Article 14 of the Constitution. We demand that the Centre should repeal Citizenship (Amendment) Act: AIMIM MP Asaduddin Owaisi.
Rajya Sabha adjourned till tomorrow
12 MPs suspended for remainder of Winter Session for unruly behaviour last Session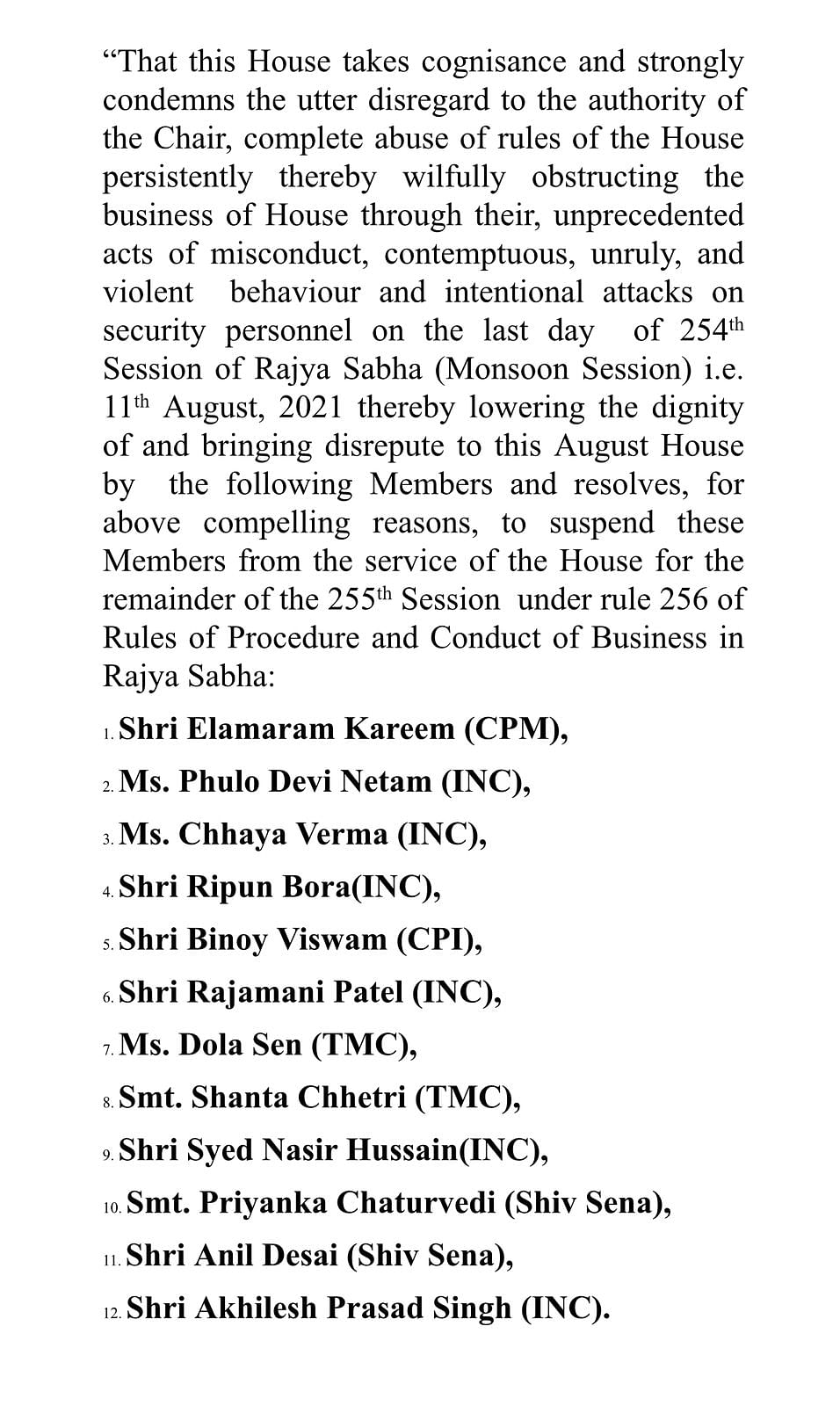 The fact is that the Central government could not face the strength of the Indian people represented by farmers in this case. The upcoming state elections must have also played on their mind: Congress MP Rahul Gandhi
Earlier, we had said that the govt will have to withdraw the farm laws, and today these laws were repealed. It is unfortunate that the farm laws were repealed without discussion. This government is scared of holding a discussion: Congress MP Rahul Gandhi
Rajya Sabha adjourned briefly for half an hour after passage of The Farm Laws Repeal Bill, 2021
Lok Sabha adjourned till 11 am tomorrow
Amid ruckus in Upper House, the Farm Laws Repeal Bill 2021 passed in Rajya Sabha
(Published 29 November 2021, 02:22 IST)