The Bollywood 'bhaijan' turns 52 on Wednesday. Just like the wine, the Tiger's style, persona, and the prowess in acting are getting better with time. Every time he makes an appearance on the screen with a quirky style, a trend is set and is easily learned by the Sallu fans. 

DH takes a look at the popular trends set by Salman Khan throughout his years in the B-Town.  


Hairstyle - Salman's long hair gracefully swept back in Patthar Ke Phool (1991) to long hair that cuts at the falls at the edge of his eyebrows and parted at centre in Tere Naam (2003), were deftly picked up by his fans and was in style for years together. 


Going shirtless - One cannot think about Salman Khan without a picture of a handsome man with six pack abs crossing our minds. Though other stars look hot in topless fashion, it is Salman Khan that mastered the tact of leaving his fan-following awe-inspired. 


Turquoise Bracelet - The turquoise stone embedded in the silver bracelet is something that has been with Salman Khan for almost a decade. In an interview, the star revealed that it was gifted to him by his father and that is what kept it close to his hear. However, this fashion was copied by his fans and the trend was a rage for quite some time. 


Shades - From an adult that is abreast with the vogue to a pint-sized child; everybody went gaga over the style of tucking the sunglasses at the back collar of the shirt that was brought to the mainstream by Salman in his movie Dhabaang. How attractively outre is that!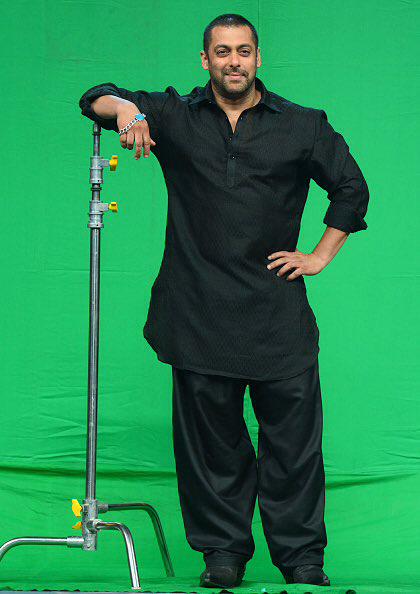 Leather jacket with salwar kameez - This avatar of Salman with black salwar kameez embellished with silver studs is on the verge of setting a new trend. In his latest movie Sultan, Salman boldly pulled off a leather jacket with black salwar kameez and this song is already popular by the day. 

(Compiled by Indu Shree)